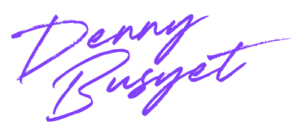 Dreamlike Artwork inspired by 80s and 90s Aesthetic Nostalgia is what Denny Busyet represent. His main artistic goal is to inspire the viewer to sweetly reminisce about "The good old days and The bittersweet feeling of nostalgia".
Denny Busyet is a Synthwave Enthusiast, It's a musical genre that homage to the pop culture sounds and imagery of the 1980s and early 1990s. For him, music and art are intrinsically linked. Synthwave musicians like FM-84, Timecop 1983, The Midnight, are what drive his visions.
Today, he is focusing on a personal project. Selling artworks as merchandise at his official shop and sometimes do clients work. He's self-taught, still learning and never stop creating.
Feel Free to Contact me on email : dennybusyet@gmail.com